GOODYEAR TYRE - EAGLE F1 DIRECTIONAL 5
The Goodyear Eagle F1 Directional 5 tyre comes with SportGrip Technology to give you precise handling and responsive grip that outperforms its award-winning and iconic predecessor, the Eagle F1 GSD-3. Distinguish yourself from the pack with the Eagle F1 Directional 5, which offers maximum performance without compromising on style.

Excellent Handling

Superior Grip
Wet performance
FEATURES AND BENEFITS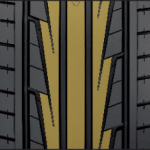 Hug the Road
A solid centre line rib for more responsive steering and outstanding grip lets you hug the road.

Take that Corner
A continuous shoulder rib which reduces deformation when cornering for enhanced grip.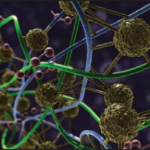 Conquer the Wet
Race-inspired tread compound provides outstanding grip on wet roads
Goodyear Worry Free Assurance
This program protects your Goodyear Assurance DuraPlus tyres against road hazard damages.
TYRE REPLACEMENT ENTITLEMENT PERIOD & CLAIM
Tyre replacement entitlement is applicable within 6 months from the date of purchase and remaining tread depth must be more than 5.5mm. When making a claim, you must present the following to the dealer where the tyre was originally purchased:
Goodyear Worry Free Assurance program card

Details in the card must be completed.
Keep the "Customer Copy" for your future reference

Original receipt of purchase
Damaged tyre that requires replacement
For more information on the Worry Free Assurance program, please visit:
Goodyear Worry Free Assurance program
---
We Also Recommend